Cosima Update
How come time goes so fast ? October is gone. I haven't done much stitching at all, Twinkle Twilight now has an arm, but not much to show so I haven't taken new picture. This weekend, Amanda and the girls have gone to Sydney for some birthday party. I had to work hence stay at home alone.... Which means STITCHING time !!!!
I picked up Cosima as I was not in the mood in changing colour and finished the first motif in 2 evenings. YEAHHH. It feels great. A mini happy dance, eventhough it's only a small part.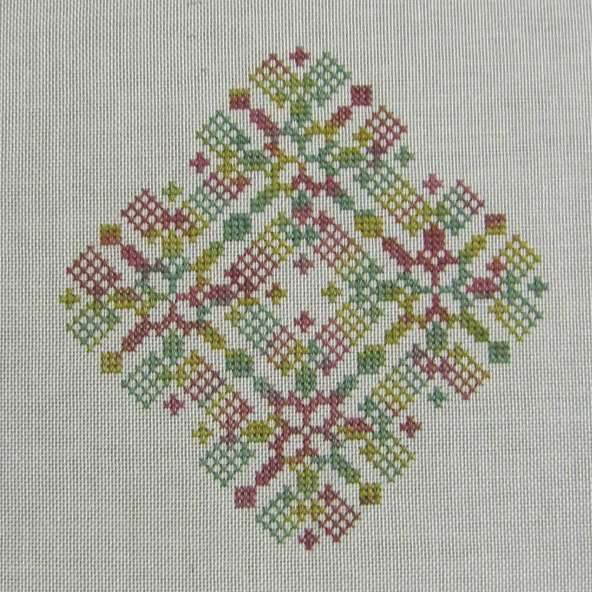 This is actually a huge project, that's 1 out of 18 larger motifs. Ther are smaller ones and also alphabets. The stitch count is 401 x 401. To give you an idea, this is the whole fabric now on my scroll frame.

When am I going to finish this ? I'm thinking maybe 5 years. LOL. At least. I also have Clarissa, its companion which is the same size. Both were limited edition patterns which are out of print now.
Thanks for looking