So far for 2010
I'm splitting the update into 2 as, it's getting a bit pictures intensive.
Being a new decade, I'm trying something new, blackwork. This is butterfly from one of the New Stitches magazines and it's quite fun. I dislike backstitch in general but this is not bad. That's the body so far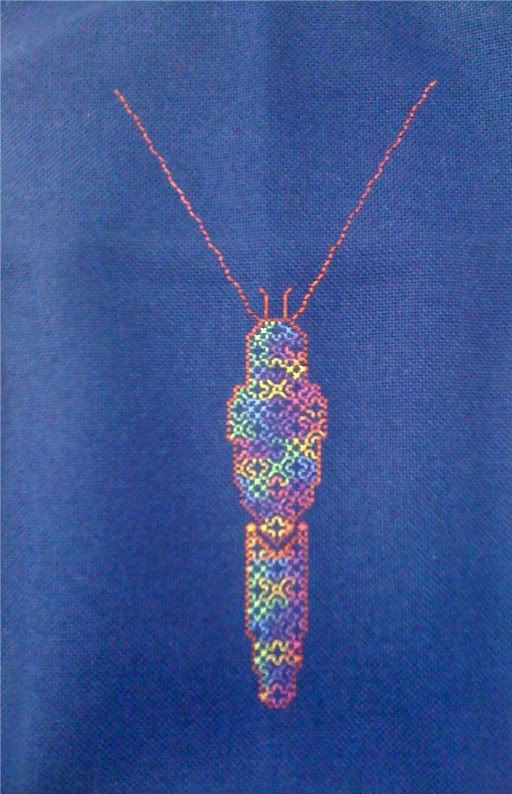 2010 started with an SAL in memory of Marc Davies. Marc is the designer for Needlemania who passed away unexpected in June 2009, Marc and I had been communicating in the XS cyberspace for some time being in various groups together. We went on and were both the co-owners of
Long Dog's yahoo group.
. This SAL were organised and charted by
Sabine
. I finished this in Feb and changed the middle to put in my Chinese surname. This is again with HDF.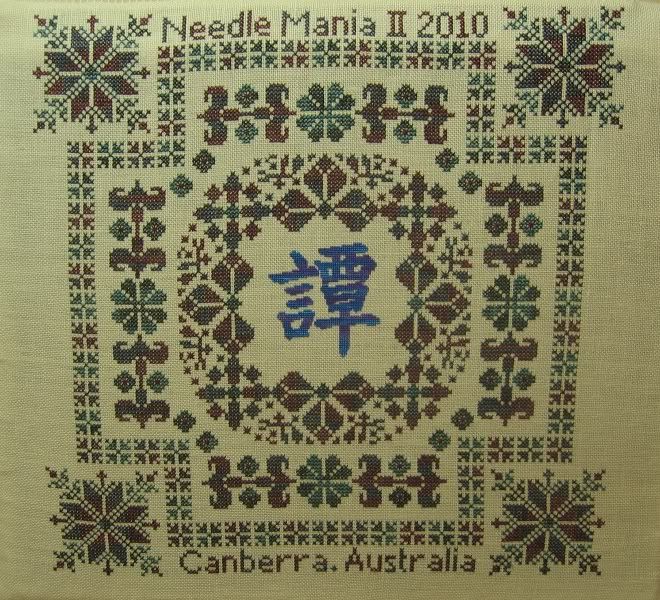 Mystery X or Secret Victorian Garden then received some well deserved attention, It's at least over 1 year since I worked on it. I'm hoping to finish it this year. I worked on it for over 2 months. This is how it is now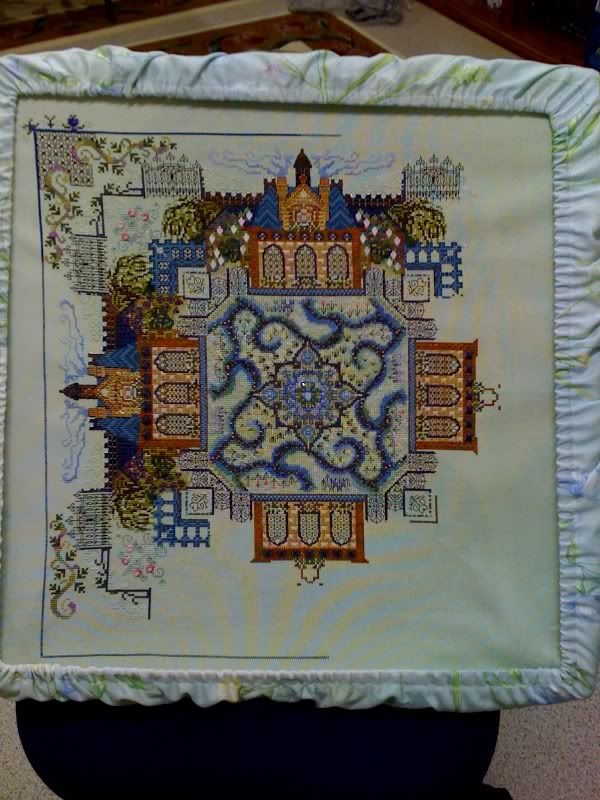 In May, I reached a major point in my life by turning 40. Yes, I am now in my fifth decade of life !! Do I feel old ? Of course NOT. LOL I baught Jan Houtman cross stitch book some time ago, and I really like how he designed and stitched a special project when his partner Theo turned 40. So I want to do the same, well I'm not a designer so I searched through my stash and found
Do Bears
. I counted the animals in it, and would you quess there were 40 of them excluding the small butterflies + snails. I think this is perfect. I pulled out my hand-dyed 40 count linen and started it on my brithday. The animals motifs are done with some of the Be's from HDF, the main colour is Dragon Heart, also from HDF. I'm nearly done with the 4th page now and will take a new picture soon, this is how it was 2 weeks ago. New photo will come out this week
I've been very good in being OOAT this year, though I did steal 1 or 2 nights to work on St Sophia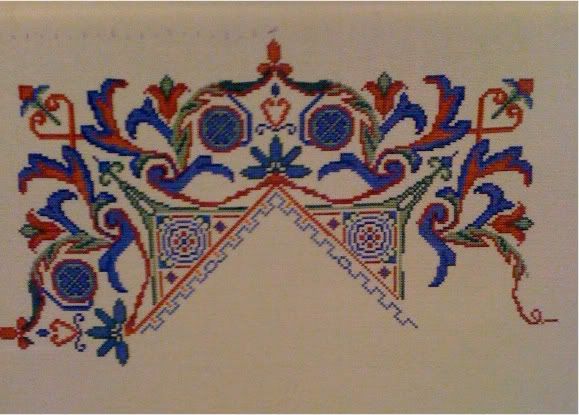 Others were worked on as well but not much picture yet. I have also acquire so many stash in the last year but I'm not going to list them now.