I'm Still Alive !!
LOL. I seemed to have disappeared from the earth. But I'm still alive. I haven't much time to do any crafts these days. Natalie had been alot more demanding than Vivienne was. Virtually no time for stitching. Thankfully the last 2 months or so she is improving. And I have managed to do some stitching last 6 weeks or so.
Since I last blogged, we've had a holiday to Hong Kong in Nov 2008. No stitching related activities there at all even though I did get some addresses of LNS. 2 weeks ago I went to Auckland for a week. That was for work and it was a very full weeks, very long days and I was a lot more tired than I've ever been. I did visit 1 LNS there called Homeworks during lunch one day. First time I visited an LNS this year. I picked the latest issue of Just Cross Stitch which featured InkCircle's growth ring, and 2 locally made kits, a small map of NZ and a mini carpet kit. This is a needlepoint kit using 42 count canvas, to be done 1 over 1. It will be very interesting.
Anyhow here are some pictures of what I've been doing. I have frogged out about 20% of my mistake for Bouquet for Cheryl, and worked on it briefly while in NZ, still haven't covered back my mistake yet, but I'm now making progress at least. Hopefully no more frogging. It was painful. Here it is now
Next is Tenderness, I've been working mainly about 1 length at a time between settling Natalie etc last few months. Only a small progress from last picture. I really like these sepia look.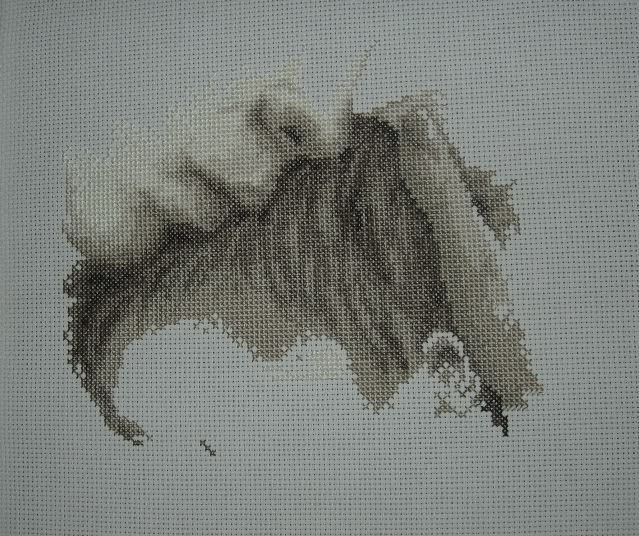 Lastly, this is St Sophia. This is what I've been concentrating on last few weeks. I'm really liking the colour, though I did discover a few inconsistencies in the chart. I don't know if it was on purpose or not. I always though it was asymmetrical, but there are one or two stitches here and there just different. Easily fixed though.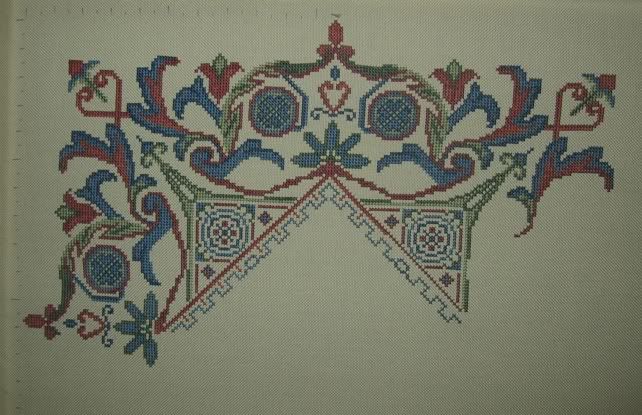 Thanks for looking.