Presenting Natalie
Here she is, our beautiful Natalie.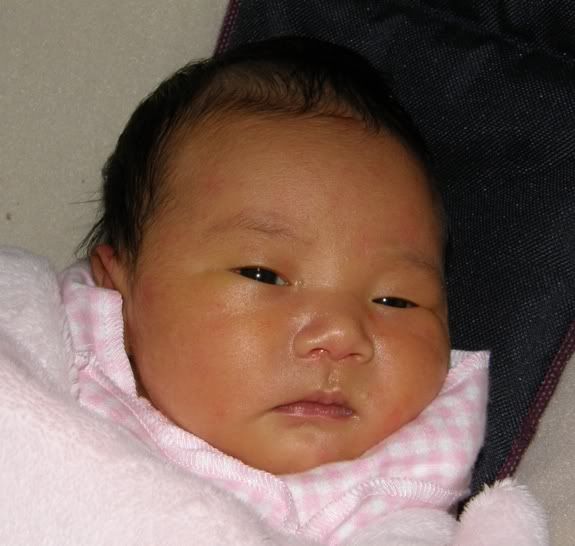 Yep, that's the name which we have finally decided on from a few short lists. And she looks very similar to Vivienne when she was just born. She weights 3070 g. It was a very quick labour, and both mother and baby are doing well. This is a picture of Natalie and Vivienne.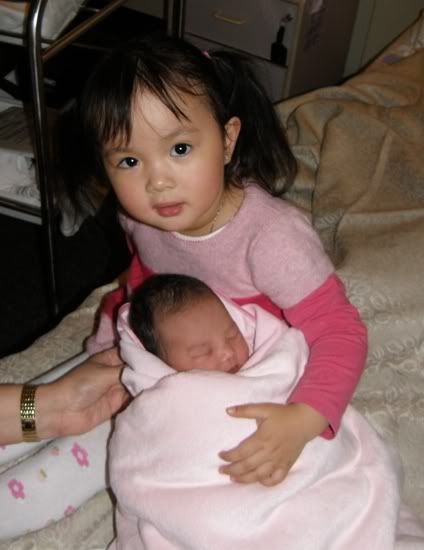 I had some problem with my desktop, it's mostly fixed now thank goodness. It still can't play any sounds yet, but at least I can edit and upload pictures now. These are some of the stitchings which I've been doing last month. This is Tenderness from Vervaco. I've decided to use the original aida from the kit as most of the piece will be covered anyhow.
There are only 8 colours floss used, and you have to step back to visualise it. It will be a picture of a father kissing a baby. That's the face of the father or mother I supposed now.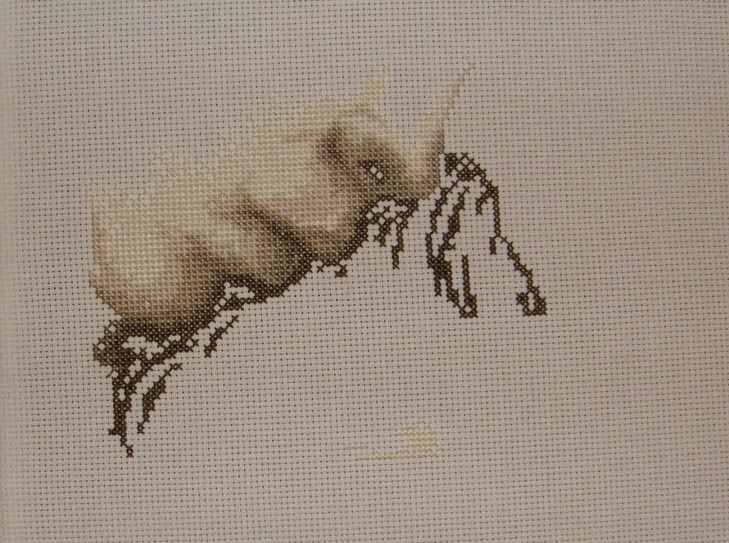 Next one is Cosima. This was a limited edition pattern from Monistereium. Im using Vikky Clayton's Tuscan Rose for it. It's the first time I'm using the premium floss and it's fantastic. It's also in single stranded spool which is so much easier to used. I dislike seperating floss now. You can click on the picture to see a bigger and better picture.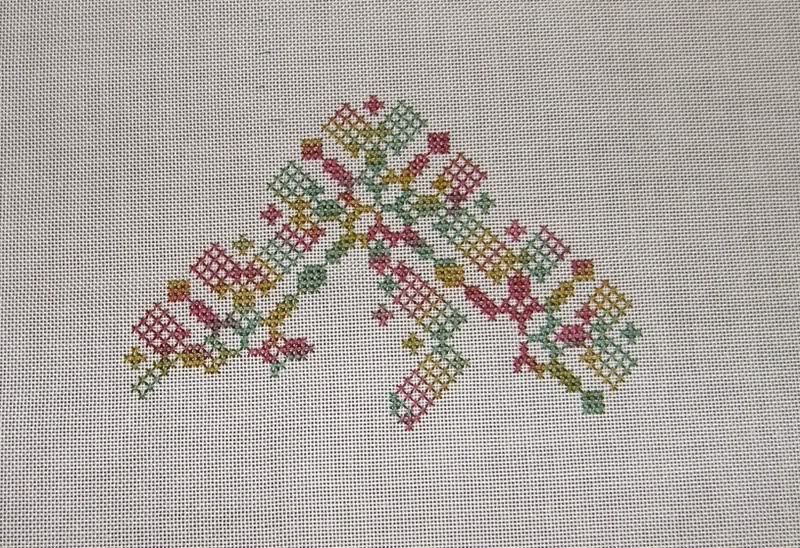 Finally this is Rosemarkie. I'm trying to finish this asap so I can use the gripit frame to put the new Twinkle Twilight on it for Natalie. I received that kit as well other stash last week.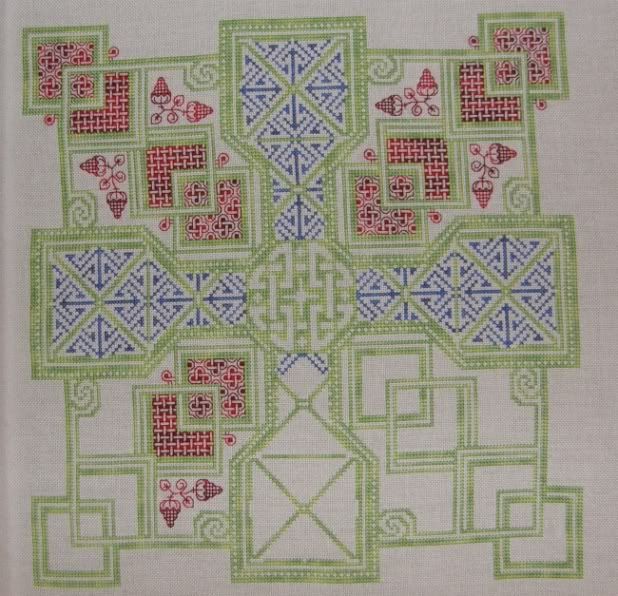 Ok, that's a lot of posting. I also want to thank everybody for all your congrats this week for the arrival of Natalie. We really appreciate it.