Happy Dance # 3 for 2008
YYEEEAAAAHHHHH
Rosemarkie is done. Finished it last night, now uploaded. You can click on image to see a bigger picture.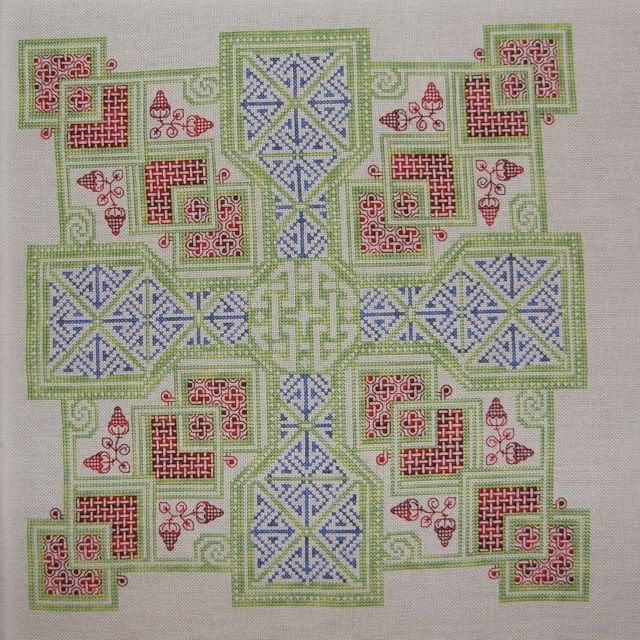 This is my first sampler, it was also the first project which I chose my own colours. I'm so glad on how it turned out. I used gloriana SPring Green, Poinsettia and Holiday Blue. I'm still contemplating if I want to add beads or crystals in it. Or maybe just leave as it is. I will also sign it.
Now however it's time for a happy dance.
YYEEEAAAAHHHHH !!!!!!!!